« All News
CityJet SSJ100 carries the Ireland football team to Euro 2016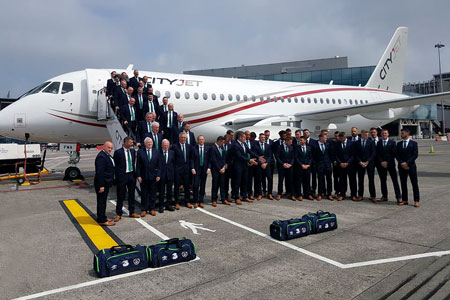 Today, June 8th, the Sukhoi Superjet 100 operated by CityJet carried the Ireland national football team to Paris for the European Championship 2016.
The brand-new aircraft flying the Irish squad is the first SSJ100 joining the CityJet fleet. Following the delivery ceremony held in May in Venice (Italy), this is its first scheduled commercial flight in CityJet colours.
"It is a privilege for us. We are very proud the Ireland team fly on board of the SSJ100 we delivered to our first European customer. Good luck for the championship!" says Nazario Cauceglia, CEO of SuperJet International.