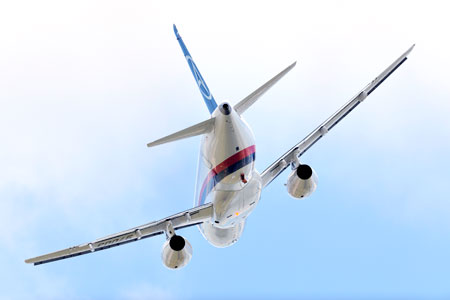 With reference to the stabilizer's issue of the Sukhoi Superjet 100 aircraft, the manufacturer would like to clarify the following:
The stabilizer's repair is not complicated technically and it is not related to design solutions.
All the airplanes can be fixed on ground with no need of transferring the aircraft back to the manufacturer's base.
The repair works are currently in progress. By the end of January the problem will be fully resolved – as stated by SCAC earlier.
At the moment only 16 SSJ100 are under repair. Therefore, more than 80% of the SSJ100 fleet worldwide is in operation.
This issue does not affect the manufacturer's plans and deliveries. Furthermore, the possibility of additional problems with the stabilizer in the new aircraft is excluded.