« All News
Ilya Tarasenko new President of Sukhoi Civil Aircraft Company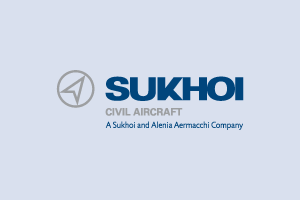 Moscow – July 30,2014
On July 30, 2014 the Board of Directors of Sukhoi Civil Aircraft Company (SCAC) appointed the new President of the Company, Mr. Ilya Tarasenko.
Tarasenko is to replace the former President Andrey Kalinovsky who quit for another job. Tarasenko joins SCAC moving from the position of First Deputy Director General of Russian Aircraft Corporation "MiG" since 2011.
Mr Tarasenko graduated from the Moscow Aviation Institute. Up to 2009 he has worked in the Sukhoi Aviation Holding Company (JSC) where from the institute-days, having solid engineering background, was involved in establishment of program management system.
While working on the complex aircraft development and upgrade programs, his field of competence covered the integration of related projects into a single program and its further management, resources management and leveling as well as program risk-mitigation.
In 2009 Ilya Tarasenko joined Russian Aircraft Corporation "MiG".
In 2012 Mr Tarasenko successfully completed a course "Executive Education" as part of the program for strategic human resource management at Moscow School of Management "Skolkovo".
"At this stage of Sukhoi Superjet 100 program development we successfully achieved serial production of the aircraft and we see great results of aircraft performance from a number of customers. The main task we have set as shareholders for Sukhoi Civil Aircraft Company is to ensure effective consolidation of engineering, manufacturing and marketing resources in order to achieve sales growth and improve commercial efficiency of SCAC. Ilya Tarasenko's experience in program management will allow to address this issue with maximum efficiency", – said the Chairman of SCAC Board of Directors, the President of United Aircraft Corporation Mikhail Pogosyan.