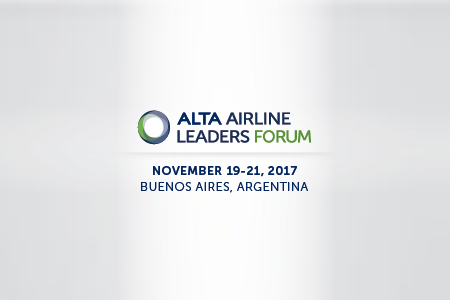 November 21, 2017
SuperJet International is participating in the Alta Airline Leaders Forum, the largest event of its nature in the Latin America and Caribbean commercial aviation industry, attended by Airlines' leading CEOs and top level representatives.
This year the Forum took place in Buenos Aires, Argentina, from 19th to 21st of November.
SJI sponsored the Welcome Cocktail, which marked the inauguration of the Forum and provided an excellent opportunity to showcase our Company and the SSJ100 Product. On this occasion, SJI CEO Stefano Marazzani addressed the audience with a welcome speech.