« All News
Sukhoi Civil Aircraft comment on fulfillment of FATA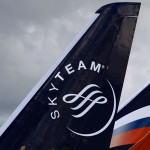 Sukhoi Civil Aircraft comment on fulfillment of FATA (Russian Federation Federal Air Transport Agency) Airworthiness Directive (dated 23.12.2016) 
As part of a routine inspection of an SSJ in Russia, a defect was detected in an element of the tail stabilizer in an area not critical to the aircraft operation. The element has a multi-level redundancy system and was designed with a stability margin far exceeding its service loads.
The element was designed and tested in accordance with the Russian and European airworthiness requirements of IAC AR (Interstate Aviation Committee Aviation Register) Type Certificate and its validation by EASA (European Aviation Safety Agency).
SCAC together with operators is performing inspections of the SSJ100 fleet in operation; a Technical Decision on Continued Airworthiness of SSJ100 Aircraft was issued.