« All News
SCAC received a firm order for 10 SSJ100 aircraft for GAZPROMAVIA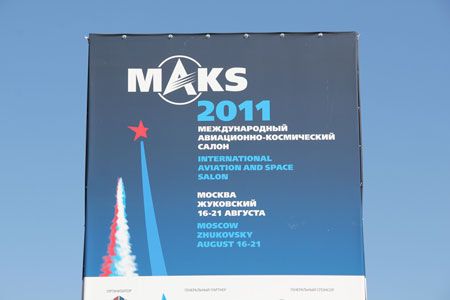 Zhukovsky (Moscow region). August 17, 2011
At the International Aviation and Space Salon MAKS-2011 Sukhoi Civil Aircraft Company and «Gazprom komplekt» signed а contract for the purchase of 10 Sukhoi Superjet 100/95LR aircraft to upgrade the fleet of «Gazpromavia».
The order is valued at 323 million USD at list prices. The document was signed by Vladimir Prisyazhnyuk, President of JSC «Sukhoi Civil Aircraft» and first deputy CEO «Gazprom komplekt» Valery Kanyuka. The ceremony was attended by Vladimir Putin, the Prime Minister of the Russian Federation.
Under the document signed, deliveries are scheduled to begin in 2013.
«I'm very glad that one of the major Russian airline – Gazpromavia decided in favour of Sukhoi Superjet 100. I'm sure that our aircraft will show its operational efficiency on the regional rout network of the company; and both passengers and pilots will judge Sukhoi Superjet 100's comfort on its merits that will be a guarantee of our effective cooperation in future», stated Vladimir Prisyazhnyuk.
Sukhoi Superjet 100 (RRJ-95) is a 100 seat regional jet designed, developed and built by Sukhoi Civil Aircraft Company (SCAC), in partnership with Alenia Aeronautica. On May 19th 2008 SSJ100 successfully accomplished its first flight. The Sukhoi Superjet 100 cruises at a Maximum Operating Speed of Mach 0.81 and 40.000 feet. It takes off from a 1.731 meters runway in the basic range and 2.052 meters in the long range.
The operating range for the basic version is 3.048 km and 4.578 km for the long range version. In February 2011, the SSJ100 obtained the Type Certificate by the Russian Certification Authority IAC AR. The EASA certification is expected to follow in 2011. On April 19th 2011 first production SSJ100 was delivered to Armavia airlines (Armenia).