« All
Anniversary of the 1st SSJ100 test flight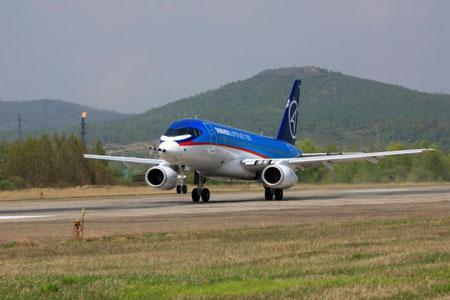 May 19, 2017
9 years ago, on May 19th 2008, the first SSJ100 prototype made its first flight.
The test flight of the SSJ100 took place from Dzemgi airport in Komsomolsk-on-Amur, Russia.  
This was the first milestone in the SSJ100 Program and paved the way to the history and challenges of the SSJ100 aircraft to establish itself in the international market.
Up to date more than 130 SSJ100 aircraft have been produced and almost 100 SSJ100 are flying all over the world.