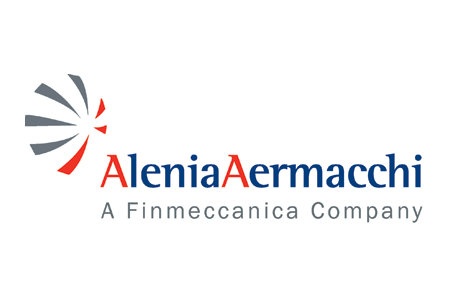 January 1, 2012
Starting from January 1st 2012, Alenia Aeronautica has a new name and logo: Alenia Aermacchi.
This new designation results from the combination of the former "Alenia" and "Aermacchi" trademarks, which bring together a wealth of experience, technology and success in the Italian aeronautics industry. "The Company will continue to play a leading role in an increasingly global market in the years to come" said Giuseppe Giordo, Chief Executive Officer of the new Alenia Aermacchi and Head of Finmeccanica Aeronautics Sector.
Alenia Aermacchi has established its registered office in the traditional headquarters of Aermacchi, at Venegono Superiore (Varese) facility. The operational headquarters of Pomigliano d'Arco (Naples) and Torino Caselle will be in charge of civil and defence sectors, respectively.
Also, Naples and Turin headquartes will be the hub of the manufacturing activities performed by six different Integrated Manufacturing Centres (training systems, defence aircraft, military transportation aircraft, civil aircraft, composite materials, metal structures) distributed over nine sites located throught Italy, with a total of 12,000 employees.
For more information, visit www.aleniaaermacchi.it