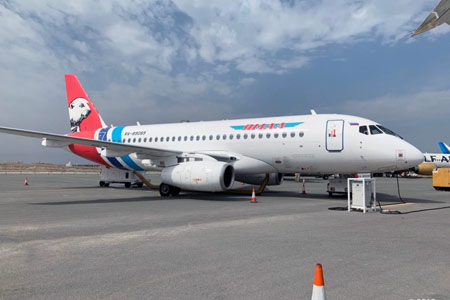 SCAC and Alexcina LLC signed a Letter of intention for the purchase of up to 12 Superjet 100.
Negotiations are still undergoing between the parties. The aircraft might be delivered to the Alexcina Airways sub-company or to Alexcina LLC, headquartered in Dubai and specialized in charter flights.
Configuration and terms of delivery as well as other details are to be defined throughout further negotiations.