« All News
SSJ100 achieves three additional EASA Certifications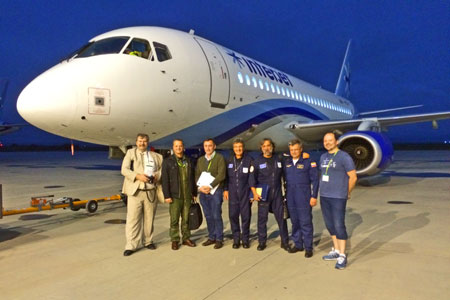 On Wednesday the 23rd of September 2015, SSJ100 has successfully completed all the operations to achieve three additional EASA certifications: approaches in CAT. IIIA, P-RNAV and VNAV.
In spite of the bad weather conditions, the aircraft made the flight tests between Venice and Verona (two flights) and landed back at the Marco Polo Airport in the evening. Later, the debriefing with the EASA verifiers Jean Brusnel and Vincenzo Pennetta.
The certification release is expected in October.