« All News
SSJ100 Wing Tests for Winglets Installation Performed Successfully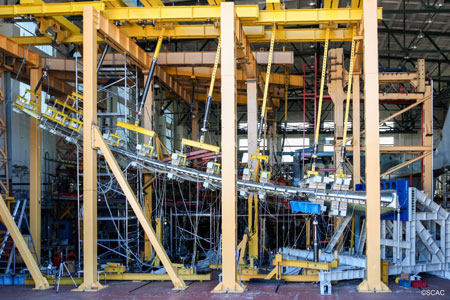 Static tests of the SSJ100 wing panel for future installation of winglets have been successfully completed.
Tests have been performed to verify the strength of the structural elements by the application of design load to the wing and winglet mock-up with the use of special equipment. As result, no deformations or damages have been revealed demonstrating a successful test completion.
The use of winglets will enhance takeoff and landing performance, increase SSJ100 fuel efficiency as well as flight range.
Tests have been performed in AVIATEST (Riga, Latvia) Research and Testing Centre. Wing static tests represent an important part of the development activities for installation of winglets on SSJ100 aircraft. Preparation of winglet structure for static and endurance tests are in progress.