« All News
Sukhoi Superjet 100 has already flight for 100 Thousand Hours in the Sky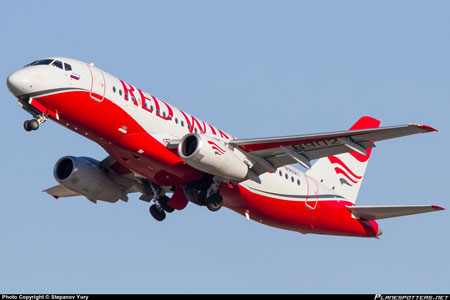 In May this year, the total commercial flight hours of Sukhoi Superjet 100 aircraft operated by airlines have reached more than 100 thousand, since its entry into service in April 2011.
It is noteworthy that 100 thousand flight hours was recorded when the aircraft manufacturer is celebrating its 15th anniversary: Sukhoi Civil Aircraft Company was founded on May 25, 2000 to develop new regional aircraft projects.
This is the first Russian aircraft fully developed with the best International Vendors and Suppliers aimed at obtaining a competitive platform to be offered to international airlines.
Today, in different configurations and modifications, 51 SSJ100 aircraft are being operated by Russian airlines – Aeroflot, Gazpromavia, Yakutia, Center-South, Red Wing – the Mexican airline Interjet and special units of the Russian Government structures.