« All
SuperJet International at Mexico's Aerospace Fair 2015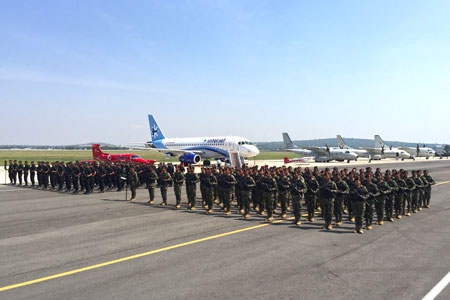 SuperJet International is participating in the first "Mexico's Aerospace Fair 2015", taking place in Santa Lucia Military Airbase (Mexico) from the 22nd to the 24th of April.
A Sukhoi Superjet 100 operated by the Mexican Interjet airline is being exhibited in the spacious outdoor area, closed to the stands, where the public has the chance to see the aircraft.
In the meantime Interjet received its 14th SSJ100, which took off from the SuperJet International's hangar in Venice (Italy) on April 21st.